Want to help shape a book as it evolves toward publishing?
It's Wednesday – cycling post day.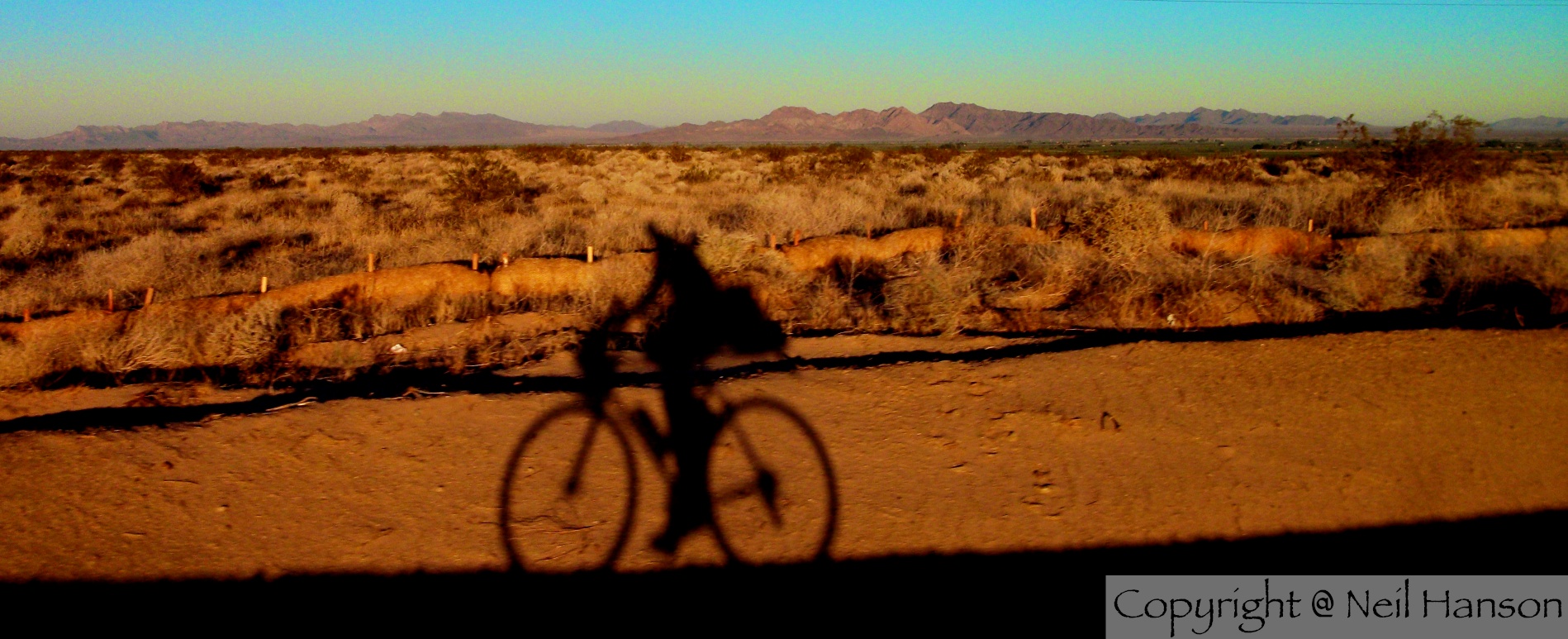 I'm making good progress on my next book, which is going to be a chronicle of my pilgrimage across the mountains and deserts of the west last year on my bicycle. I'm really enjoying the writing, and it's coming along quite nicely. I've LOVE to find a couple folks who's like to read an early advanced manuscript, or parts of it. If you have any interest in cycling, adventure, or pilgrimages, I think you'd enjoy the reading. It's free, and your feedback will be REALLY helpful to me – helping me to learn more about what folks enjoy the most.
It's a great chance to have a big hand in defining the shape of a book as it evolves toward completion!
Please contact me either through the contact form on my website or directly at neil@neilhanson.com or on Twitter at #neilmhanson, so we can work out what format works best for you.