I'm no connoisseur of wine or whiskey, but I've listened as connoisseurs talk of the value of "aging". Some wines, for example, age very well, while others don't.
It might be said that all wines start on an equal footing – fermenting from grape juice into wine. But grape genetics and the growing conditions have a big impact on what happens to the wine once the fermentation is done. Some are ready to drink right away, and can be quite good at a young age. They're good their first year, and second and third maybe, and then they start to lose some of what makes them special.
Other wines benefit greatly from aging. They develop character and depth, a complexity that's rare in wines that are young. These are the wines that are highly sought-after – those that age well and become better with each passing year.
We're like that too.
Some of us peak at a young age, blooming best in the beauty and strength of youth. As the brief season of early bloom passes, it's easy to look back on those days of youthful beauty and strength, longing for a return that'll never come. It's hard not to do this, bombarded as we are with media messages extolling the virtue, strength, and beauty of youth.
But when I look around me, I find a great many folks who defy the media message. They're building greater strength with each passing year, a strength informed by wisdom, a strength of endurance, tolerance and perseverance. What they lack in the sort of raw strength necessary to sprint at 25, they more than make up for in stamina they could only dream of at 25.
They've watched the fresh-faced beauty of youth stay behind, and found a new grace and beauty shining from the patina of character and complexity. They embrace the new person they're becoming each day, doing all they can to be the best new person they can. Age rides well on their shoulders, and with each passing year they believe they've improved yet again from the person they were yesterday.
Depth. Character. Complexity. Enduring strength. Enduring beauty.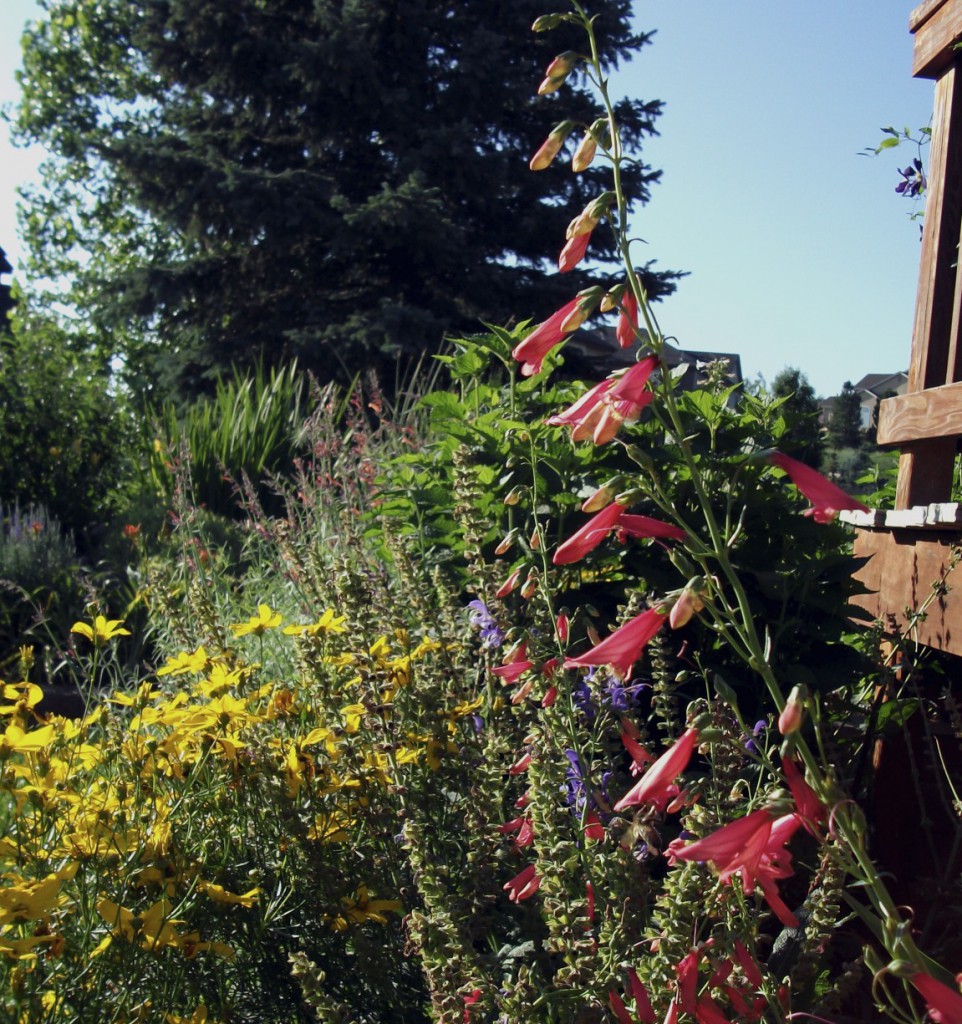 As I watch the spring of the year begin to freshen around me once again, I'm reminded of how much I value that quality of endurance, optimism, and abiding beauty in people. Oh sure, I'll enjoy those first crocuses of the spring, and the bright explosions of wave after wave of spring flowers in my garden.  But as spring stretches into summer, and the early blooms burn away with the long days, it's the enduring blooms of penstemons and hyssops I admire most, standing tall and bright, thriving through dry soil, high heat, and long days.
Youth is wasted on the young, so the saying goes. While I smile at the thought, it sometimes feels more like youth is just a training ground. In a young and naive state, could we really handle the depth and wisdom we develop as the years pile up behind us? I'm not sure, but I know I'm pretty darned happy with the places life has led me.
And getting to some of the best places just takes a while…